Stanway Totem Project
About
The Stanway Totem is a public art commission on the site of the forthcoming new community facility located on the Stanway Western Bypass.
The Totem will be designed and created by Sara Hayes from The Public Art Company, in collaboration with a local team from Stanway Parish Council, Colchester Borough Council and Alumno.
We will engage with residents, local schools and community groups. Open to all, we will be offering a series of free events, workshops and walkshops which celebrate the opening of the new community centre.
Watch this space for upcoming free events for all, and please share with all your friends and family in Stanway!
Stanway Walking Art Activity Pack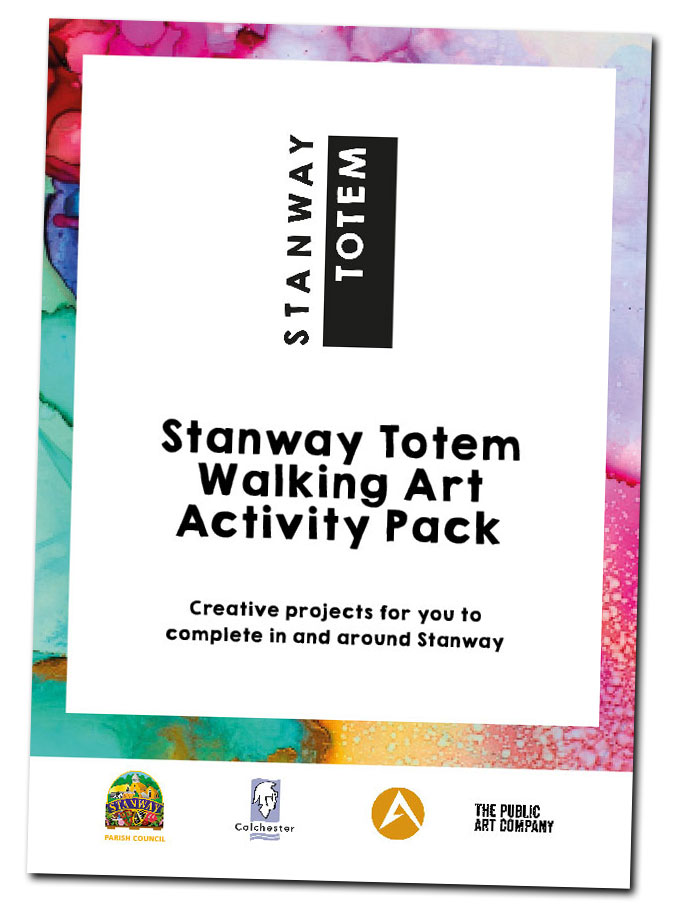 Released in time for half term, this FREE pack has bags of art projects for children based in Stanway and locally to complete either out and about or in your home if you can't get out.
Please feel free to share via your social media/online groups.
Those that send in their work either via hashtags, or dropping off/posting to the Parish Council Offices will be in with a chance to have their work exhibited as par to four launch Totem launch!
The Activity Pack project is open until just before our launch early summer, so plenty of time to have a go at the projects and send them in! #StanwayTotem #StanwayLakelandsCentre
The document can be shared via the following link:
http://www.thepublicartcompany.co.uk/Totem_Activity_Pack_2022.pdf
Take Part
The project will offer a series of events, workshops and walkshops, tied into the creation of a totemic artwork and the lunch of the new community centre. Events will be free and open to all.
Watch this space for further info and updates on the project, and sign up here for updates: totem@thepublicartcompany.co.uk
Follow us on social media:
https://www.facebook.com/StanwayTotem