A History Trail about the Gunfleet Estuary
Client
The Clacton Victoria County History Group are a branch of the UK VCH, who research history on the ground with local people and residents. Their findings are available at the Essex Records office in Chelmsford.
Mission
The group had researched the fascinating history of the Gunfleet Estuary and asked us to create a walking trail sharing this story for locals and visitors alike. This was aided by and artists impression as much of the historical data mentioned no longer exists at the site, so the signs enable people to visualise what if could have been like.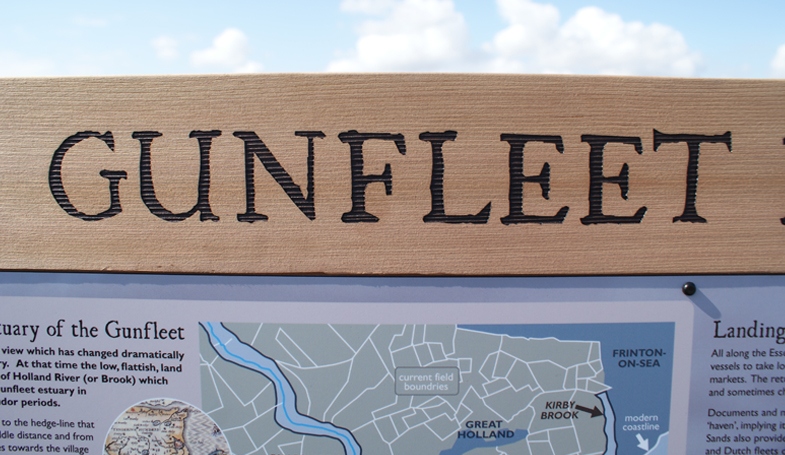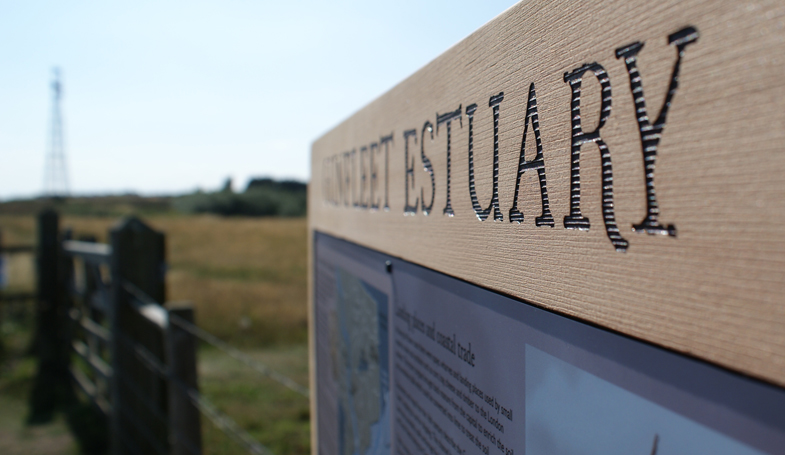 Services
Project management.
Graphic Design.
Walking trail design.
Mapping.
Leaflet design.
Launch event.