Set of Four Walking Trails in Walton-on-the-Naze
Client
Walton Community forum was set up to increase the prosperity of this seaside town in the East of Essex. Seaside towns can often be subject to deprivation, this project aimed to redress that. The project installed a town manager, set up a number of yearly events to promote the town's unique independent high street, plus its other assets which included applying for funding for the Walton Trails.
Mission
To engage with the community to create a set of four trails; History, WWii, Little Explorer and Wildlife.
The trails were created in consultation with groups including local mums and Essex Wildlife to of provide a tourist attraction, health benefits for local residents and access to the rich diversity of educational opportunities the town has to offer.
Craftsmen were commissioned to design and create signs made from sustainable cedar wood, treated with environmentally friendly 'Osmo Oil' which naturally bio-degrades in the environment.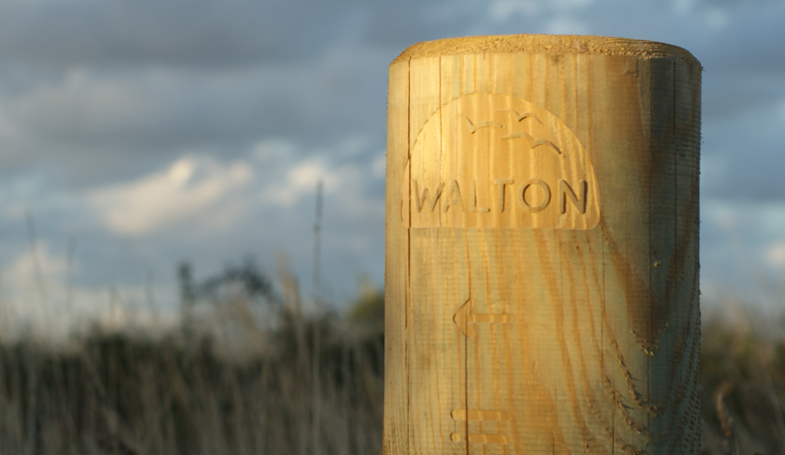 Digitally printed ceramic tiles were used to create plaques at low-cost for the History Trail, they were then cut into circles. Etched steel signs were conceived for the Little Explorer Trail to allow children to do brass-rubbings from them.
The project prioritised sensitivity to the environment reflecting where it was located in a 'Site of Special Scientific Interest' (SSSI.)
Services
Project management.
Community consultation.
Graphic Design.
Walking trail design.
Leaflet design.
Mapping.
Launch event.