Design Branding for Week-long Festival – Autumn 2020
Client: Greenshoes Arts based in Dagenham are a passionate team of professional arts facilitators, who work to see positive change in the local community through participation in the arts. They deliver though workshops, performance, arts and crafts and community outreach.
Mission: To deliver a brand for the 'LISTEN' festival, a performance based festival addressing mental health in the area during lockdown one. Supplying; pop up and fence banners, event logo for dissemination, social media assets and content, web section for event marketing.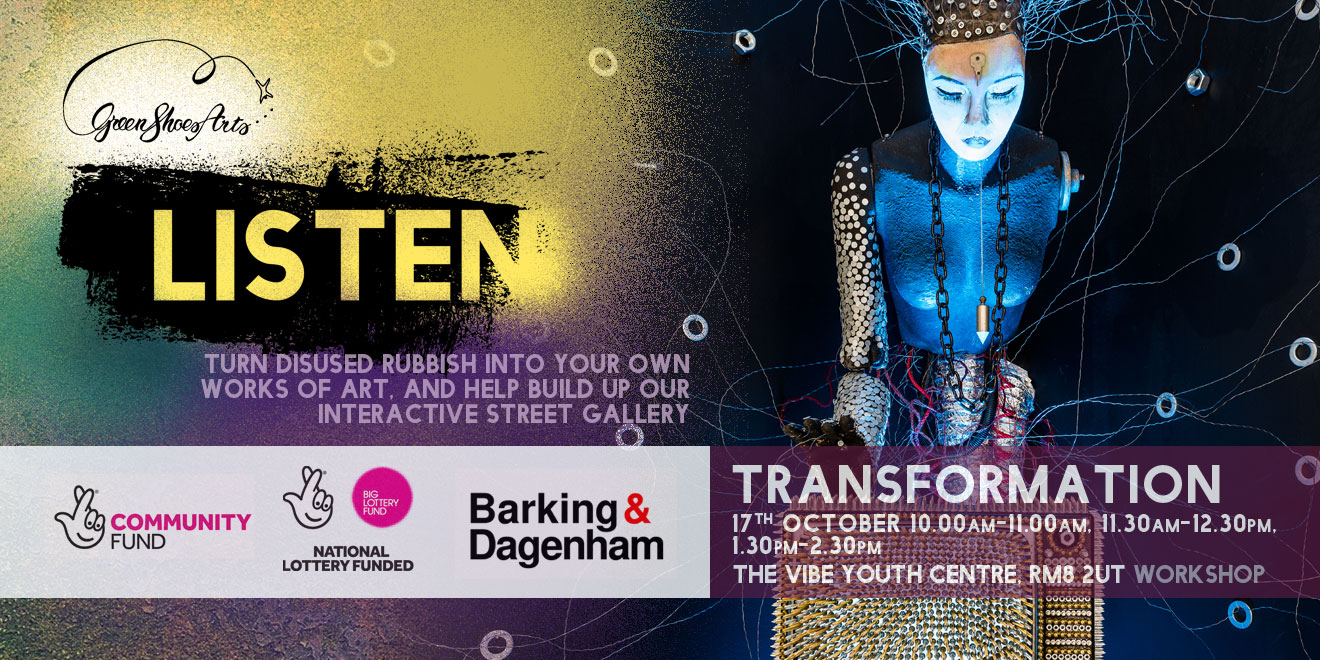 Site: https://www.greenshoesarts.com/listen-festival/
Services:
Collate assets and content
Design branding
Design an event page on current WordPress site for the event
Headers for Eventbrite
Train staff to update and add to the web page
Deliver social media campaign assets for the event

Images: Site banners. Twitter graphics promoting each event were supplied with written content and hashtags to the media officer. Facebook Banner; a full social mediea set in brand was supplied